Enforced Nadu
Here is another fun position that can be created using only ties found in Rope 101!
This post features Kajira Blue being held in Nadu with Double Columns and Single Columns.  You will doubtless have rope left over after tying the wrists to the legs.  One way this can be used is to attach your partner to anchor points on either side.
In order to do this, you will also need to know the following: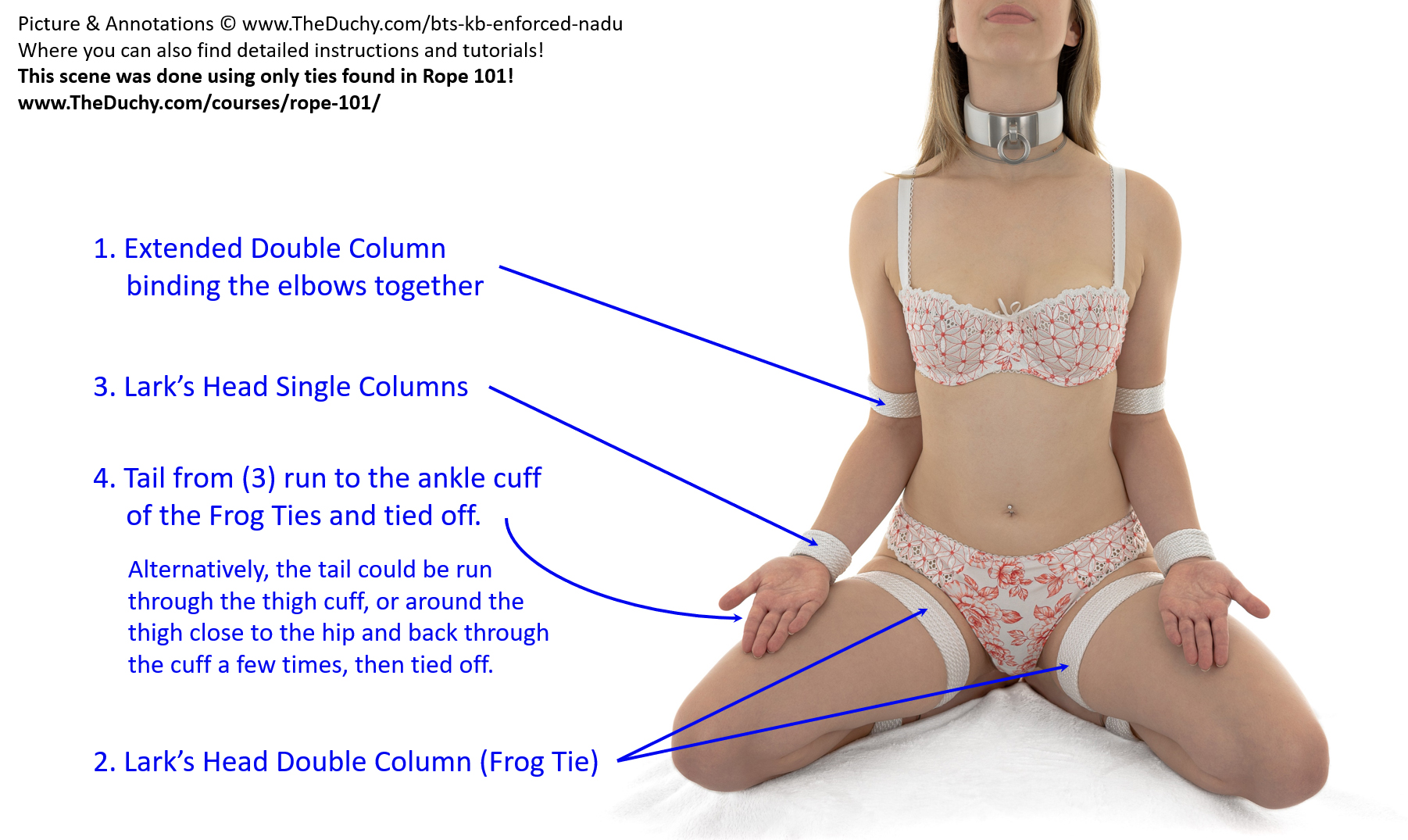 Extended Double Column binding the elbows together.
Lark's Head Double Columns on both sides to create a Frog Tie.
Lark's Head Single Columns around both wrists.
Tail from the wrists run to the ankle cuff of the Frog Ties and tied off.
… Alternatively, the tail could be run through the thigh cuff, or around the thigh close to the hip and back through the cuff a few times, then tied off.