Box Tie with 101 Techniques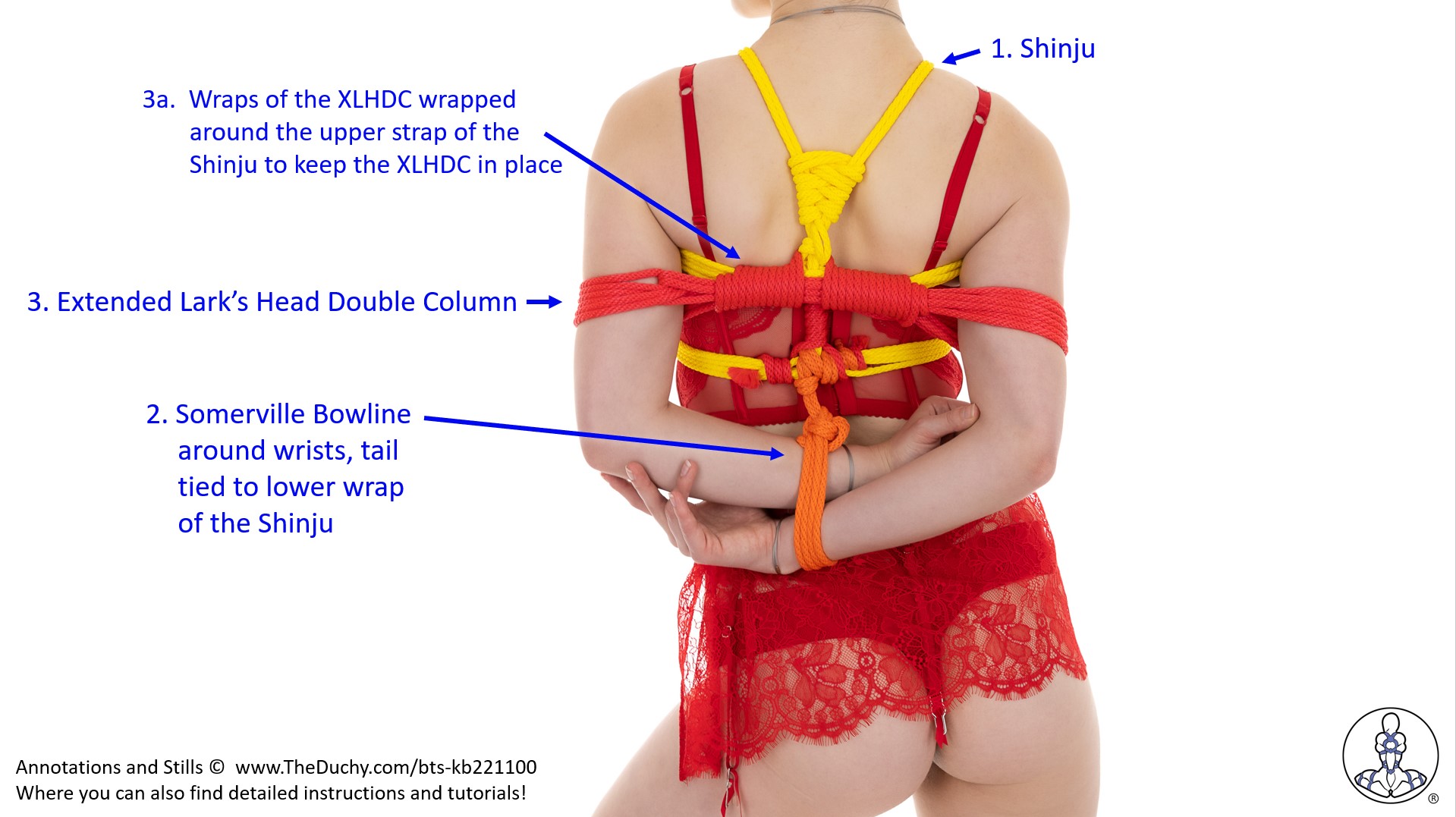 Kajira Blue in a Box Tie position
Any harness with a strap around the upper chest. This one happens to be the Shinju.
Model assumes the box tie position. A Somerville Bowline is added around both wrists, then the tail is anchored to the chest harness.
Extended Lark's Head Double Column around the elbows. The coils that normally wrap the lines connecting the elbows are wrapped around the lines of the upper chest strap of the Shinju as well. This keeps the tie anchored to the chest and prevents it from slipping downward.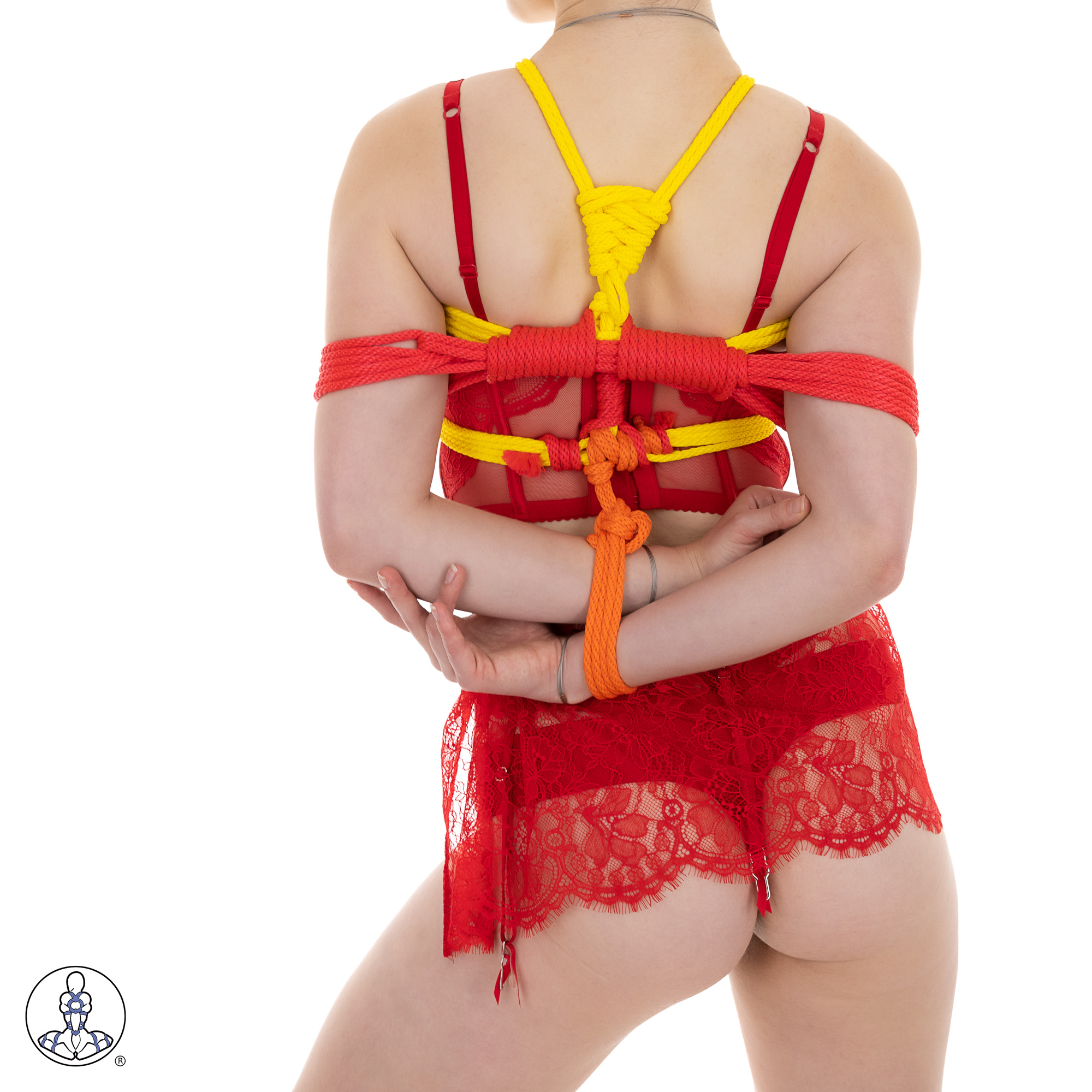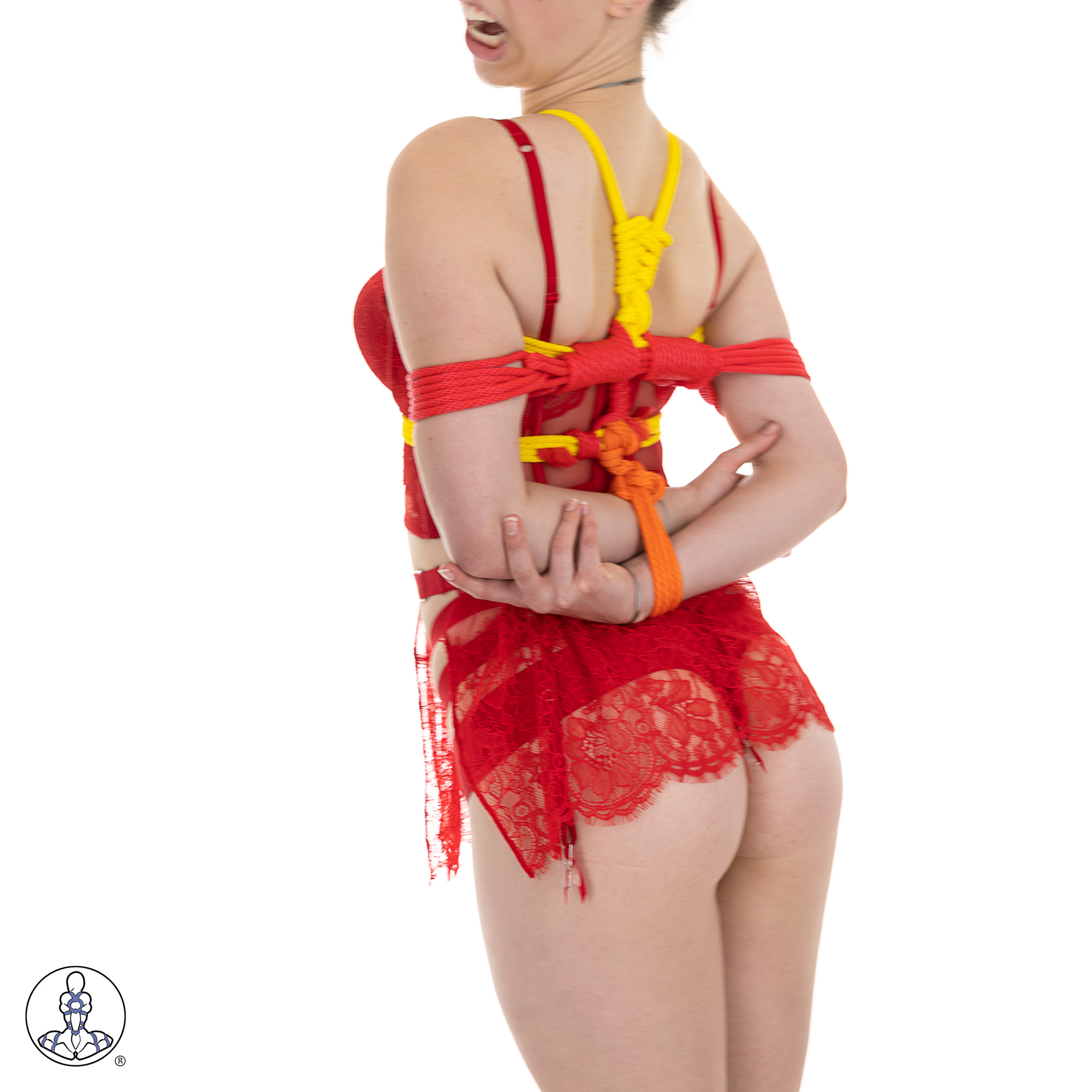 I was so disappointed that this one didn't have crisp focus!  Kajira Blue was being her playful self and struck this pert pose while half snarling.  I loved it.  If it were crisp, it would have been the shot we used for this post; but I include it anyway because I find it adorable!