While many people like browsing through our large library of tutorials, others prefer having guidance as to what to learn first and how to build concepts together so that, when they first begin to explore, they can more easily absorb the material and grow more quickly.
That is is what this page is here to do!  Here you will find a growing collection of courses that provide a more structured learning path.
If you are just starting out, do the top row in order, then go from there!
"The Scene", Planning, Risk & Safety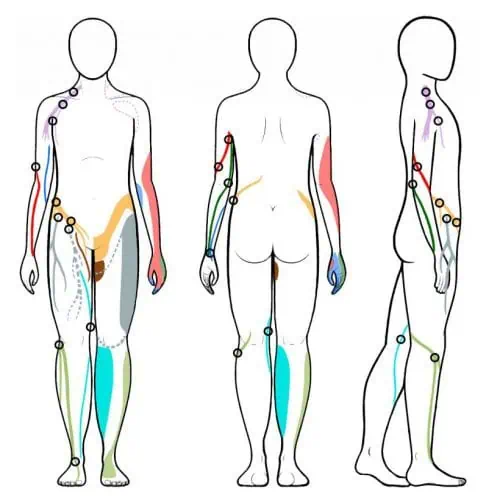 The BDSM Scene is a unique subculture with its own norms and expectations. Rope Bondage is fun, but it is not safe; there are many potential risks and issues that you need to understand and plan for.
There is a lot to learn!  Here is a great place to start:
Understanding "The Scene"

Key terms and definitions
Behavioral norms and expectations
Finding your local community

Consent – Enables everything we do
A Framework for BDSM Encounters

Finding a play partner
Vetting a potential partner
Negotiation & Planning

What is & is not permitted
General safety & risk
Risks unique to rope
Nerves & Circulation
Much more!

Setting up and conducting the scene
Aftercare & Post-scene Considerations
Start with Understanding "The Scene", it will guide you through the rest step-by-step!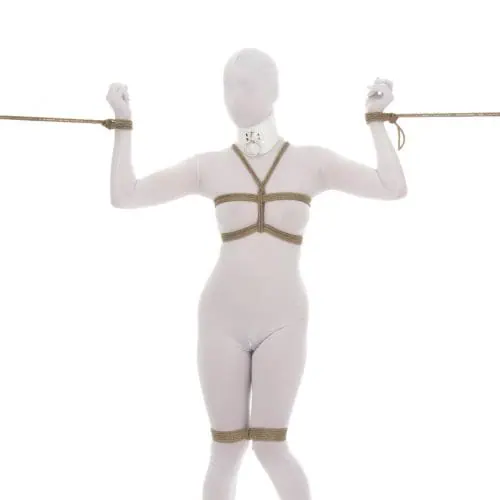 This course is for anyone that is beginning their journey … and is great review as well.  Even if you have done some exploring in the past, but never had any formal training, start here.
This course covers:
Beginner's Safety
Core Knots
Two Single-Column Ties
Two Double-Column Ties
At the end of this course you will be able to do a surprising number of things:
Hands to overhand hard points
Spread eagle on a bed
Tied to a chair
Pretty much anything where a single wrist or ankle is tied to some other thing…
Tying all sorts of things together:  Wrists, ankles, knees, wrists behind the back or up over the head, ankle to thigh in a Frog Tie
Wrists overhead or to something else, but with some tension (not suspension yet)
Elbows (if your partner is very flexible)
Strappado (a joint lock position)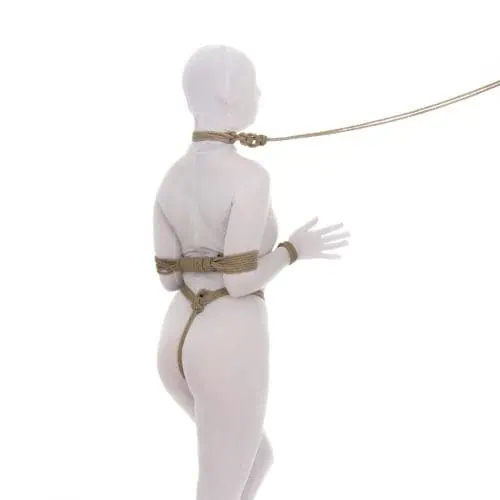 This course picks up where 101 leaves off.
This course covers:
A simple waist harness (the Unchastity Belt)
An extended Double Column
A simple rapid tie technique (the Handcuff Knot)
A chest harness (the Bikini Harness)
A full torso harness (the Hishi Karada)
At the end of this course you will have many more tools for floor and bed bondage:
The harnesses provide many more anchor points you can use to attach your partner to things or to attach parts of your partner to other parts…
Tie you partner's elbows together (even if your partner is not very flexible)
Add a hobble
Rapid and very secure wrist tie, fun as an ice-breaker ("bet I can tie in in 30 seconds and you won't be able to escape all evening…") or for take-down play
You will also have enough of the basics to begin to effectively build your skill moving forward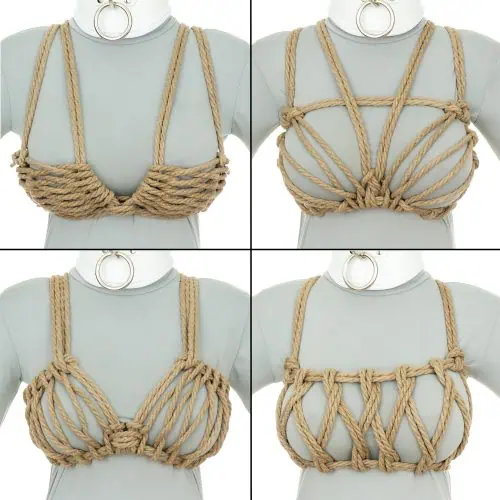 This members-only course is not really about any one specific pattern for creating a bra.  It is about several concepts that you can use as building blocks to make whatever inspires you.
Making a rope bra is nothing more than
Creating a frame around your partner's chest and
Filling in parts of that frame with some sort of weave or pattern.
There are myriad ways to do this.  This course will show you a few common choices and give you tips to inspire your own creativity!
If you understand these ideas, you can also better understand how to reverse-engineer what other artists have done and replicate or evolve from there!
This course will show you how to make several bras.  If you want more, these tutorials refer to the content of this course and provide additional examples & inspiration.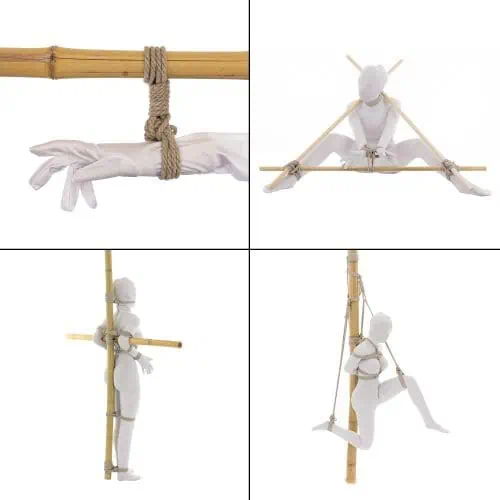 This course will walk you through the concepts needed to incorporate bamboo into your bondage.  Starting from first principles and working through to advanced concepts into suspension!
Start at the beginning and work your way through to add this next layer of skills to your tool kit.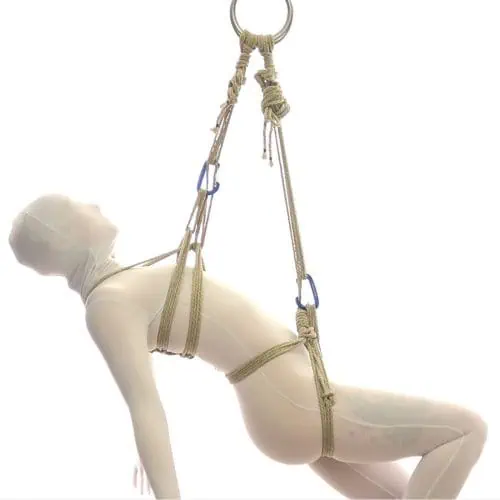 (Portions of this course are free and portions are members-only.)  If you have never suspended before, there is a lot to learn.  Depending on the choices you make this can be literally taking your partner's life in your hands.  This course covers the multitude of things you need to understand so that you can make choices that will reduce the risk to levels that you and your partner can agree are acceptable.
You need to know is that something will go wrong; something will break or you will fuck up.  What plans and safety precautions do you have in place to ensure that when that happens, your partner is not in danger of serious injury or death?
This course covers:
Top or Bottom, Are you ready for suspension?
Scene Planning & Safety
A simple chest harness good for suspension
A few waist harnesses for suspension
A leg harness for Suspension
Choosing Suspension Rope
Evaluating a Hard Point
An Emergency Letdown Technique
Hangers
Frictions for Hard Points
Partial Suspension
Your First Suspension – Basic Seated Suspension