Lark's Head Single Column
This popular reverse-tension single column tie is attractive, lies relatively flat, and is very secure.
Single Column ties create a non-collapsing cuff, belt, strap or band around any one thing.
Wrist
Ankle
Thighs
Knee
Waist
Chest
This is the starting point for many ties, like the Unchastity Belt (Crotch Rope) and the Stirrup Heel Tie.  (Here on TheDuchy we sometimes abbreviate "Lark's Head Single Column" to "LHCS".)
Reverse-tension Single Columns are slower than forward-tension styles like the Somerville Bowline as they require tail pulls (the entire length of the rope must be pulled through some part of the knot while tying, in this case 2-3 times)  That said, this tie is also less bulky and some find it more attractive.  It cannot be untied without freeing the tail (this can be a good thing or a bad thing, depending on the situation).
Important Safety Tip!  Wrists are sensitive, they must be handled with care.
They have a lot of nerve and blood vessels near the skin on the inside of the wrists.  Too  much pressure there can impact blood flow or nerve conduction.  Cuffs should never be too tight; you should always be able to run two fingers under a cuff.
The wrist joint itself is also fragile.  If you pull on wrists too hard, you can damage that joint or even push some of those small wrist bones into the wrong position.  NEVER suspend someone by the wrists alone.  Never tie someone in a position where rope is a applying heavy continual stress on the wrists. 

An example of this might be if you tied your partner's wrists to the bedposts, then grabbed their feet and pulled them sharply toward the foot of the bed.  In that scenario, you may end up applying too much pressure to the wrist joints.  Tying your partner to a bed can be amazing fun, but make sure there is enough slack in the tie that they can move their arms and wrists enough to adjust the lay of the cuff and rope strands from time to time.
Core Technique - Pictures & Text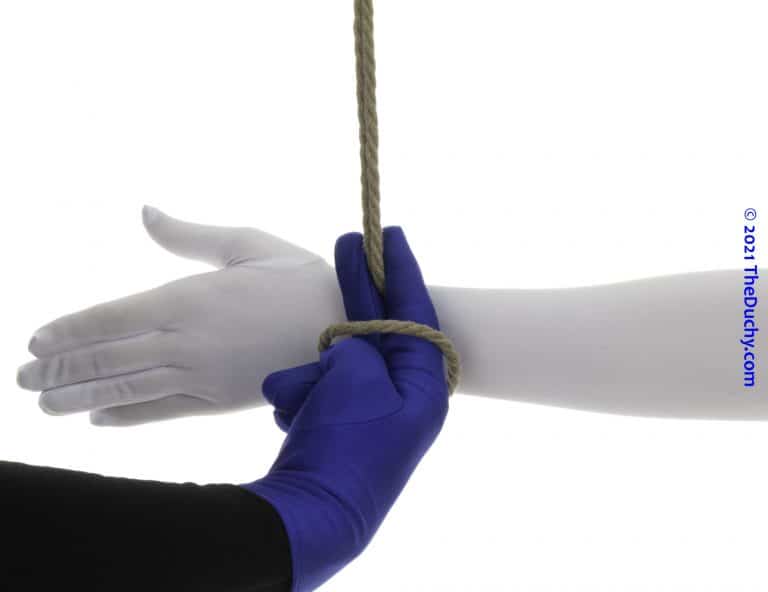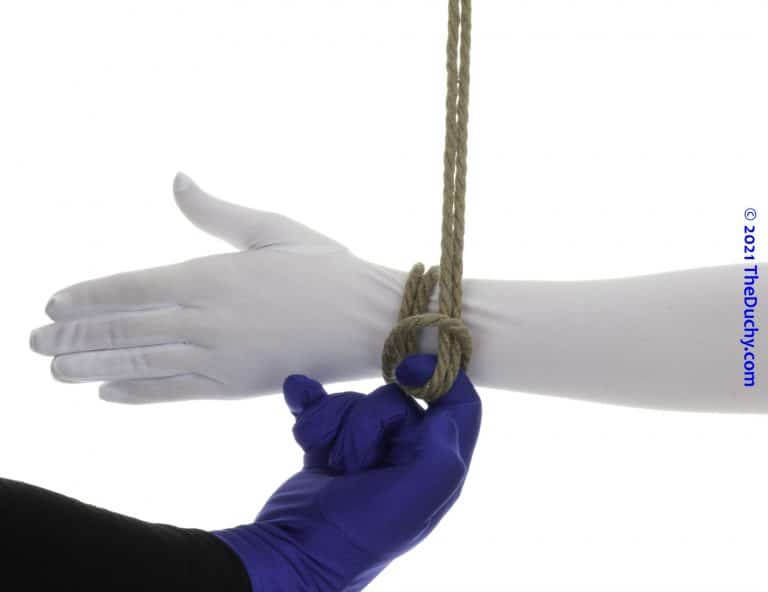 An older version of this tutorial that shows things from a different angle